In the aftermath of Ireland's scoreless draw against Denmark Martin O'Neill's side faced widespread criticism for their defensive style of play.
However former England footballer, Stan Collymore believes that Ireland's game plan is perfectly acceptable in a results based business.
"There is no right way to play the game of football," Collymore told RTÉ Sport.
"But there is a right way to qualify. You can play the best football in the world and not qualify or you can play what people say is the worst football in the world and qualify. For me I'd rather qualify please.
"I watched the game against Denmark, could Ireland have kept the ball a little bit better at times to alleviate pressure, yes.
"Are they very difficult to beat and does that style of play work with the players that they have got absolutely but I'm not one of those puritanical beasts who look at football and say it should only be played one way.
"I was very lucky in my career to have spells at clubs like Nottingham Forest, Liverpool and Aston Villa playing a certain way and then at clubs like Leicester Cit and at Crystal Palace that played in another."
During his professional career, Collymore played under Martin O'Neill at Leicester City and feels he is the right man to lead Ireland to World Cup qualification and beyond.
"He is a prickly, feisty character. When he managed me, I didn't know whether he was going to give me a pat on the back or a kick in the backside.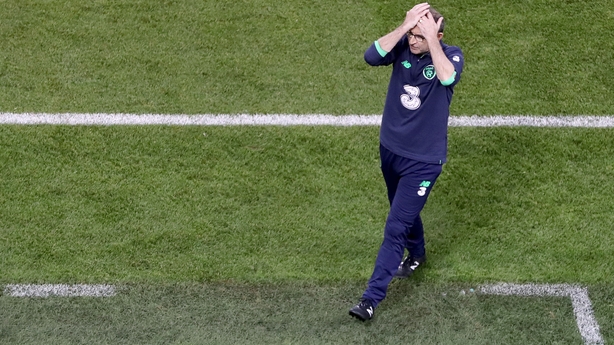 "That is a direct consequence of him working for the great Brian Clough. He was that type of character. For me, from my perspective him and Roy Keane are the right men at the right time for Ireland."
On Tuesday night at Aviva Stadium it's do or die for Martin O'Neill's men. The pressure of a sold out stadium, a home crowd and a winner takes all game against Denmark will undoubtedly unnerve those involved.
Collymore has firsthand experience of how "The Gaffer" operates and knows what he will be like in the build-up to such a big game.
"In the dressing room he's broody, he moves around, he doesn't make eye contact, he's hyper and pacing up and down a bit like he is on the touchline," explained Collymore.
"Roy Keane and Steve Walford will be two of the key men. Roy Keane will be giving the rallying cry, he is the football legend that players will look at and think it's ok we got this.
"Steve Walford for me could well be the most important man in the Irish dressing room on Tuesday. The players will know their instructions; they will know where to be for set pieces, corners, defending and attacking.
"Walford is the guy who will get people laughing and joking in the dressing room and before a big game you need someone who can lighten the mood, make people not feel the pressure."
Collymore is in Dublin filming his new show the 'Stan Collymore Show' and firmly believes that he will be celebrating with Irish football fans on Tuesday at Aviva Stadium.
He said: "Ireland can definitely win. They need to use every single attribute available to them. They need to use pace with Shane Long, more ball over the top with precision for Long or Darly Murphy if he starts.
"They need to use their physical strength and organisation, to be able to turn the Danish back four, to ask more questions. They need to get the ball to James McClean quicker and more often.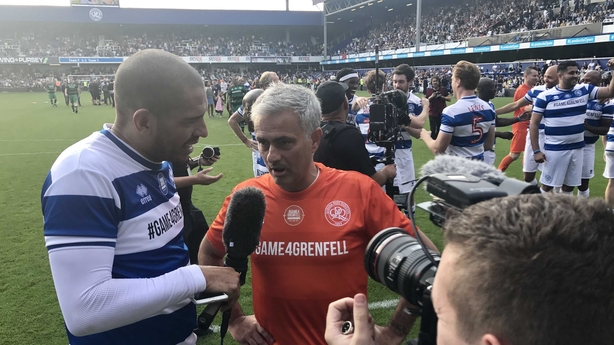 "Everything else in terms of the way they defend, the commitment to the cause, you can never question a Martin O'Neill team when it comes to things like that. But if I was being hyper critical something they need to do at the Aviva is keep the ball better."
As for Denmark's main threat, Christian Eriksen, Collymore isn't too concerned about the Premier League player.
"Eriksen is a good player and he's done very well for Spurs over a number of seasons, he's grown as an attacking number ten, but this isn't Lionel Messi we are talking about, this isn't Neymar.
"He's a European number ten, if you don't defend properly he will hurt you but that's it. There were certain occasions in the first leg when Ireland gave the ball away at the edge of he box and he picked it up and got one or two shots in.
"You circumvent that by keeping the ball better and at the home patch at the Aviva, you dominate play, you keep the ball, you set the agenda."
Live coverage of Ireland v Denmark on RTÉ 2 (7pm), live radio commentary on RTÉ Radio 1 and live blog on RTÉ.ie from 6pm.